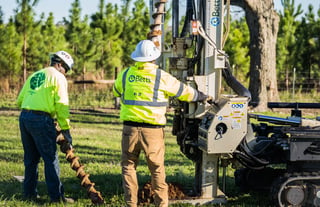 What We Offer
Drilling Rigs & Equipment
Experience our comprehensive list of drilling rigs. At Betts, we have the equipment and trained team to get the job done right and on time.
The TSi 150cc is the most versatile and innovative Sonic drilling rig on the market today. This rig can drill to a max depth of 1,500 feet and produce boreholes up to 12" inches in diameter. When you utilize this rig, you are taking advantage of numerous added benefits over conventional auger methods. Our Sonic rig is equipped with a GDOT certified auto-SPT hammer and moyno pump. The 150cc drills at a rate that is up to 6x faster than HSA drilling and produces up to 80% less waste. Sonic produces a continuous, relatively undisturbed core sample of unparalleled quality and accuracy with less than 1% deviation. With conventional auger methods, drill strings can bend or stray up to 10% — but with Sonic this issue is completely eliminated. With Sonic, drilling requires little to no water which is crucial when drilling in contaminated or environmentally sensitive areas.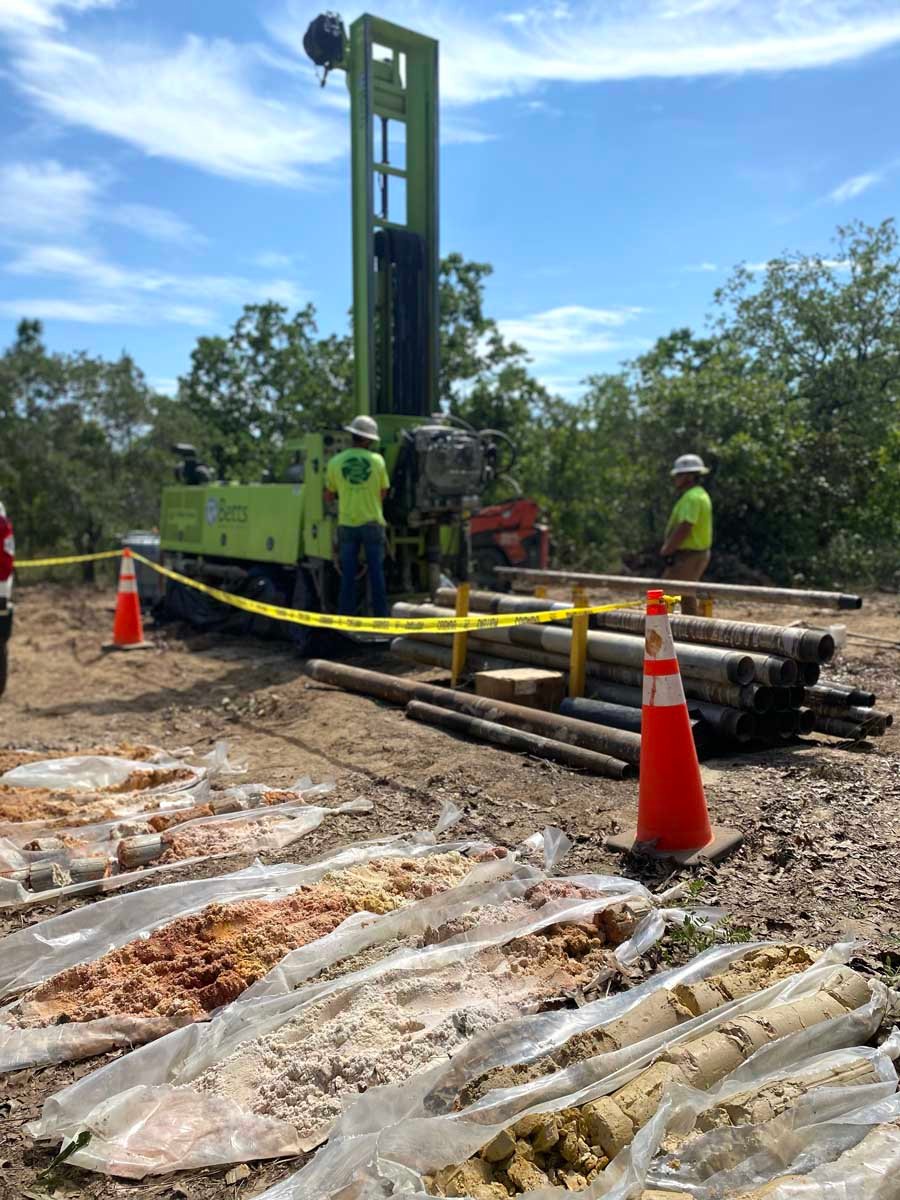 Designed to adapt to your changing work roles, the size to power ratio suits environmental work in tight urban cores or geotechnical work in tough remote terrain. Known for its high-capacity, the latest 7822DT drill rig adds fuel-saving hydraulic features. Additional advantages of the industry benchmark 7822DT combination drill rig include:
Powerful performance to complete wet, air, and hollow stem jobs often reserved for strictly rotary drilling rigs yet easily converts for direct push jobs

Easy maneuverability in confined spaces or remote sites due to small footprint and wide track base

Minimal maintenance resulting in less downtime and more profit generating time
Intuitive controls, reduced interaction with the tooling, and redundancy on safety controls as compared to conventional rotary drilling rigs builds the confidence of the next generation of drillers. Companies notice training new drillers and making them productive as they're coming up the curve is easier on Geoprobe® drill rigs thanks to:
Digital readouts providing instant feedback

Safety enhancing features

Easy operation, building confidence

Availability of training options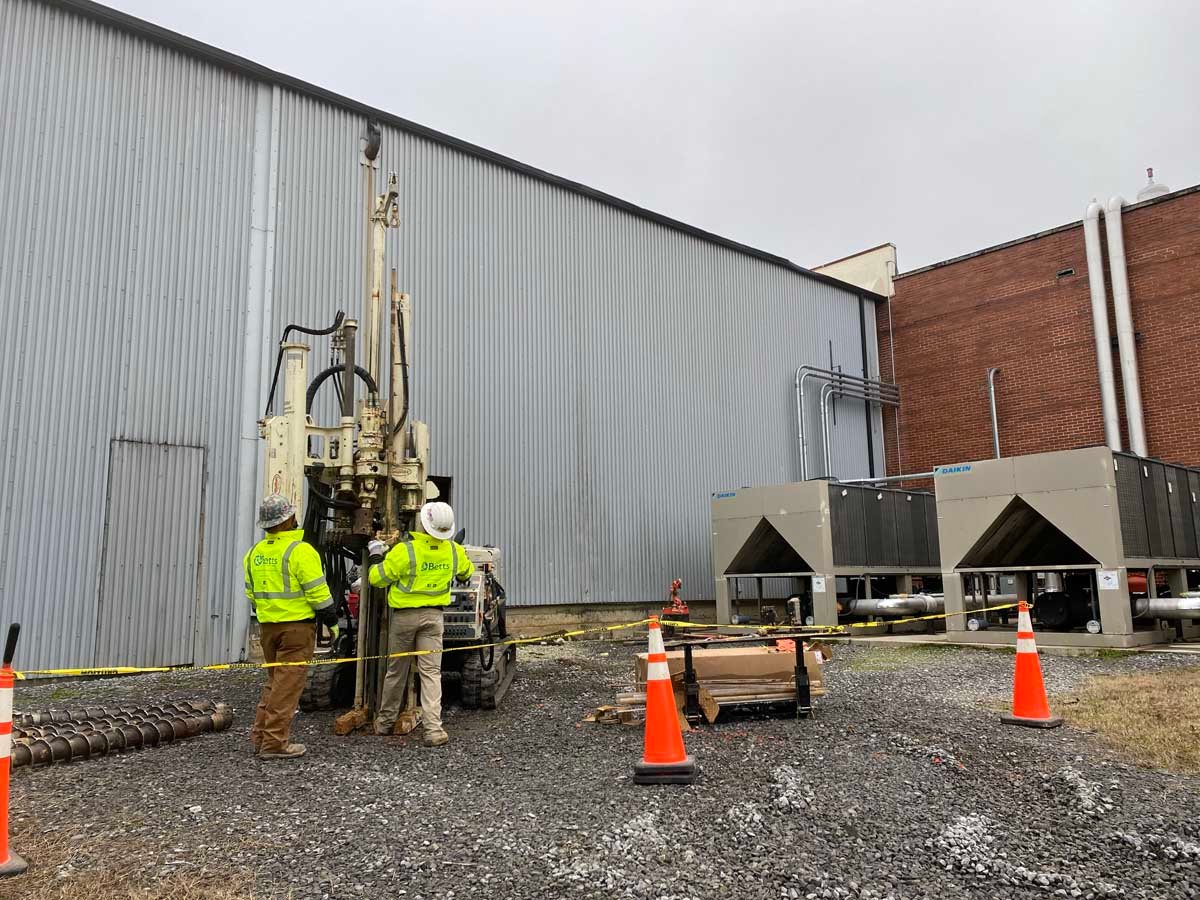 The Terra Sonic 150T Sonic Drill Rig combines the industry-leading power of the exclusive TSi Sonic Head Oscillator with all the advantages of a full-size, truck-mounted configuration. Projects that require long-distance mobilization, frequent travel between job sites, and drilling in densely populated urban areas are ideal for the versatility, efficiency, and durability the TSi 150T provides.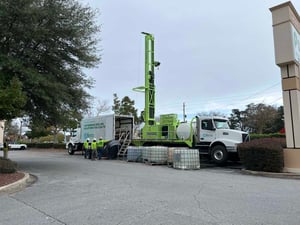 The Terra Sonic International Support Box Truck's rear axle load is 40,000 lbs, and the chassis includes rear tow hitches. The Support Truck is stabilized and leveled at the job site by four hydraulically operated jack legs. The 20' Van Body includes the following features to assist the drilling crew:
Van Body Features:
Van body interior dimensions: 103" H x 98.13" W x 242.81" L
1-1/8" laminated hardwood floor
Full Plymetal 2-panel Rear Door – 94"W x 97.25"H
Single Plymetal 40-11/16" x 96-1/4" side door
Bridge Crane – Steel Construction, 500 lb. capacity, one-handed operation air-powered hoist (26CFM, 90PSI)
Air supplied by pneumatic line connected to air tank on 150-D
Pipe racks custom designed to hold up to 66 of 3.5"x10.5' rods on one side and 36 of 6" x 10' casing on the other
8' steel work bench supplied with common hand tools
Power inverter for 120V receptacles at work bench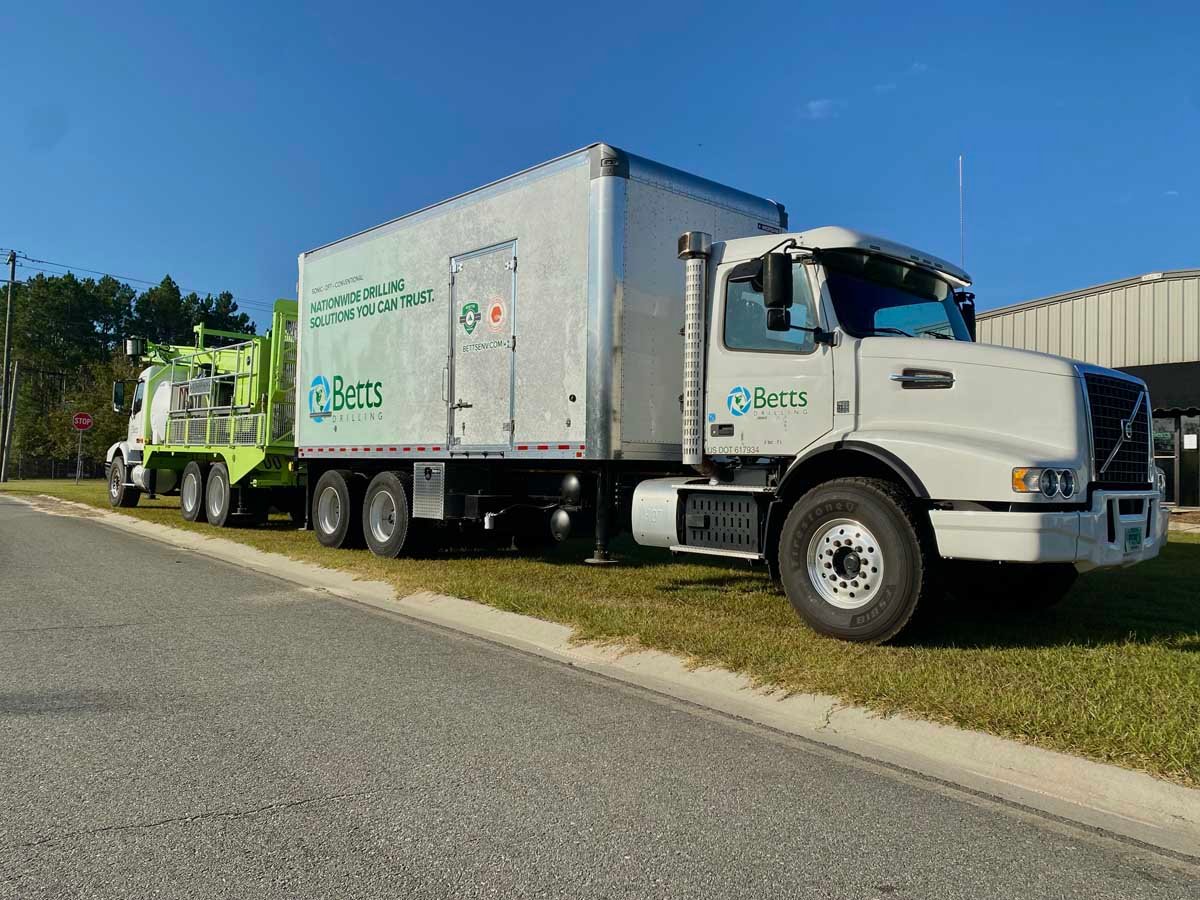 The Geoprobe 3230 is a unique combination rig from Geoprobe Systems that provides increased DPT power & capabilities along with large diameter auger, Air/Mud rotary and rock coring capabilities at greater depths than most other rigs in the marketplace.
GH 70 Direct Push Hammer providing more power than other DPT drills to reach greater depths
Cone Penetration Testing (CPT)
Rock Coring
DTH Air Hammer up to 8" in Diameter
Mud/Wash rotary Drilling
Hollow Stem Auger Drilling
Standard Penetration Testing