Getting the Job Done
Our Capabilities
At Betts Drilling, we have the knowledge, experience, and tools to get the job safely, on schedule, and under budget. Our large, diverse fleet of modern drilling equipment offers solutions to help you tackle complex problems in any form of geological conditions. Betts' drilling technologies give you the insurance of no refusal therefore guaranteeing you reach your borehole depths and obtain quality samples to help you gain the information you require. All while maintaining an unmatched level of safety compliance and standard operating procedures.
From environmental drilling & sampling to assessment services & monitoring, we have the experience and quality drilling technology to help you obtain core samples in any type of geological formation and review subsurface impacts in any type of geological formation. We offer direct-push technology (DPT), auger/mud rotary rigs, sonic drilling, PFAS drilling, and rock coring. Our drilling technologies have the ability to take high quality soil and groundwater samples in any geological formation of overburden or competent rock. Our team of in-house mechanical technicians professionally maintain each of drilling and support equipment to ensure it operates safely, efficiently, and minimizes downtime on your next drilling project.
Direct Push Technology with Geoprobe series 7822 track-mounted rig gives maximum power and versatility in a relatively small and maneuverable package. DPT technology is the industry standard for shallow soil and groundwater sampling. The Geoprobe 7822 allows for the collection of soil, groundwater and vapor samples with minimal impact to the site. Betts' direct push fleet can manage any site access issues and the most diverse subsurface geological conditions.
Our DPT units also have the ability to instantly convert to HSA for well installation or if you need to keep IDW minimal; switch to larger diameter direct push rods and install pre-pack monitoring wells in half the time and half the IDW and impact on site environment.
Soil and groundwater sampling for environmental investigations

Well Installations (monitoring wells, injection, remediation, SVE, DPE, air sparge, etc.)

Cathodic Protection Installations

Mine exploration (minerals, rare earth metals, aggregates and silica)

Soil gas/vapor sampling and monitoring

High resolution site characterization technologies (MIHPT/MIP, HIP, UVOST, TARGOST, etc.)

Injections for application of multiple types of amendments for remediation

Geotechnical Instrumentation Installation (piezometers, inclinometers, etc.)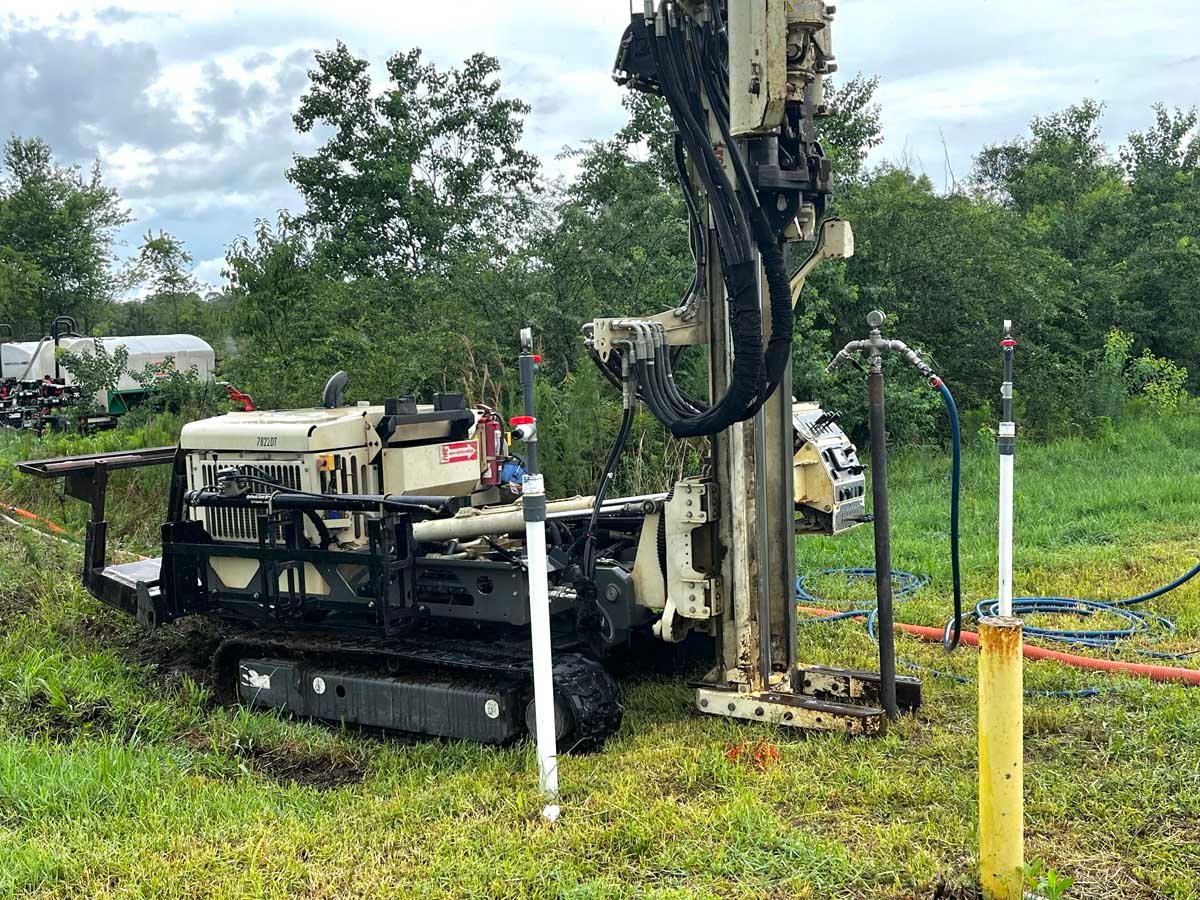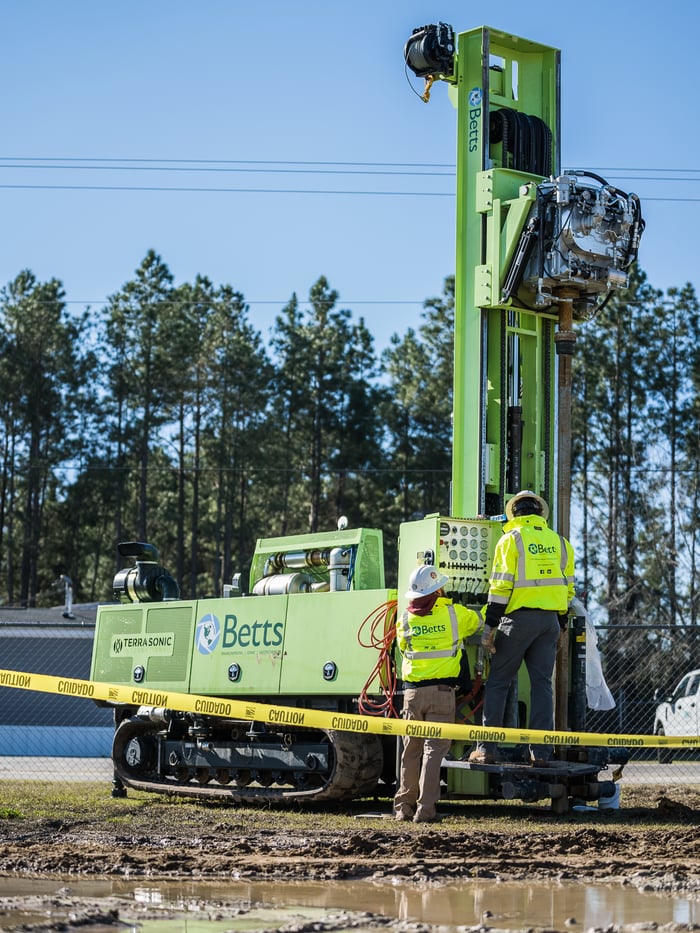 Superior Information - Undisturbed Continuous Core Sampling - 2x - 3x Faster than Conventional Methods
~50% Less IDW - Dry Drilling - Minimized Liabilities - Increased Safety
Sonic Drilling is increasingly becoming the go to drilling method for mining exploration and environmental remediation contractors across the world. Ideal for both deep and shallow drilling applications, sonic drilling is perfect for difficult drilling conditions or when gathering undisturbed core samples is needed. Due to its speed, versatility and ability to provide in-situ continuous core samples through any geological formation all while guaranteeing no drill refusals, reducing IDW up to 80%, and minimizing safety hazards.
Our compact sonic rigs as well as our Full Size units are capable vertical & angle drilling utilizing multi-casing systems of 3" diameter tooling up to 12" diameter tooling with 10 foot & 20 foot strokes to depths up to 1,200'. Sonic drills are also capable of quickly casing down through the overburden & when rock is encountered switching to rotary, wireline/conventional coring, or air drilling methods to quickly advance or core through competent rock.
Exploration Core Sampling (Minerals, Rare Metals, Aggregate, etc.)

Monitoring Well Installations (1" - 10" diameter)

Cathodic Protection Installations

Remediation Well Installation (SVE, DPE, Injection, Air Sparge, etc.)(1" - 10" diameter)

Geotechnical Instrumentation (VW Piezometers, Inclinometers, etc.)

Pre-Collaring for large core drills

Dewatering Wells
Our team are subject matter experts. We know the Drill.
Sonic technology uses high-frequency sonic vibrations to energize drill tooling and allows penetration of tooling through most any subsurface strata. The sonic vibrations are generated by 2 oscillators in the drill head, the oscillators rotate in sync counter-clockwise & clockwise opposite of each other which generates sonic vibrations up to 150 HZ which produces up to ~50,000 pounds of oscillating downward force at the drill bit.
Sonic vibrations are then transferred down through the drill string which is specifically engineered to be elastic enough to store the sonic energy, allowing it to resonate therefore reducing friction between the drill string and the borehole wall and also creating "soil liquefaction". The combination of these two events renders an environment where the drill string can quickly advance through any subsurface strata while preserving the borehole wall enough to reduce cuttings up to 80% and allow the drill to obtain an undisturbed ten or twenty foot core sample.
When it comes to PFAS, the details matter.
When you are sampling for PFAS at "parts per trillion" the details really matter and Betts Drilling specializes in those details. With nearly 45% of our yearly revenue coming from PFAS investigation and remediation projects, it is safe to say our team is well versed in the protocols and guidelines associated with the sampling and remediation of PFAS. With more sites requiring characterization for PFAS, or per- and polyfluoroalkyl substances, Betts utilizes the most effective drilling methods to avoid cross-contamination of samples such as Sonic drilling and Direct Push Technology (DPT).

Our team provides meticulous site plans to ensure zero cross contamination of samples or well/remediation materials. This involves a rigorous health and safety plan plus standard operating procedures; certifying well material and sampling sleeves are PFAS frees, PFAS free drilling additives, PFAS free PPE, and keeping well installation and sampling processes and work areas free of materials and items containing PFAS.

These policies and plans are all backed by all employees and other site attendants all having "Stop Work Authority" not only on safety concerns but also on PFAS cross-contaminant concerns where the integrity of a sample or well is threatened.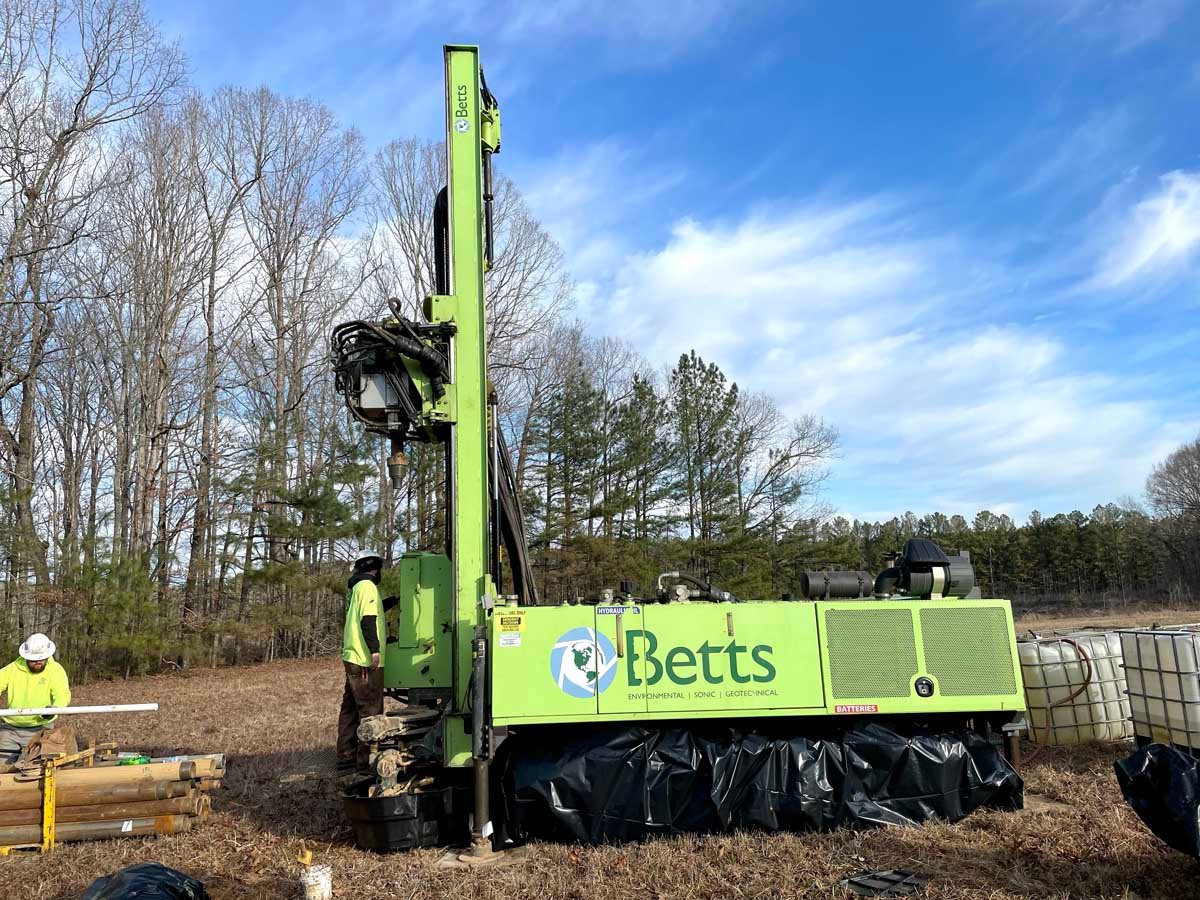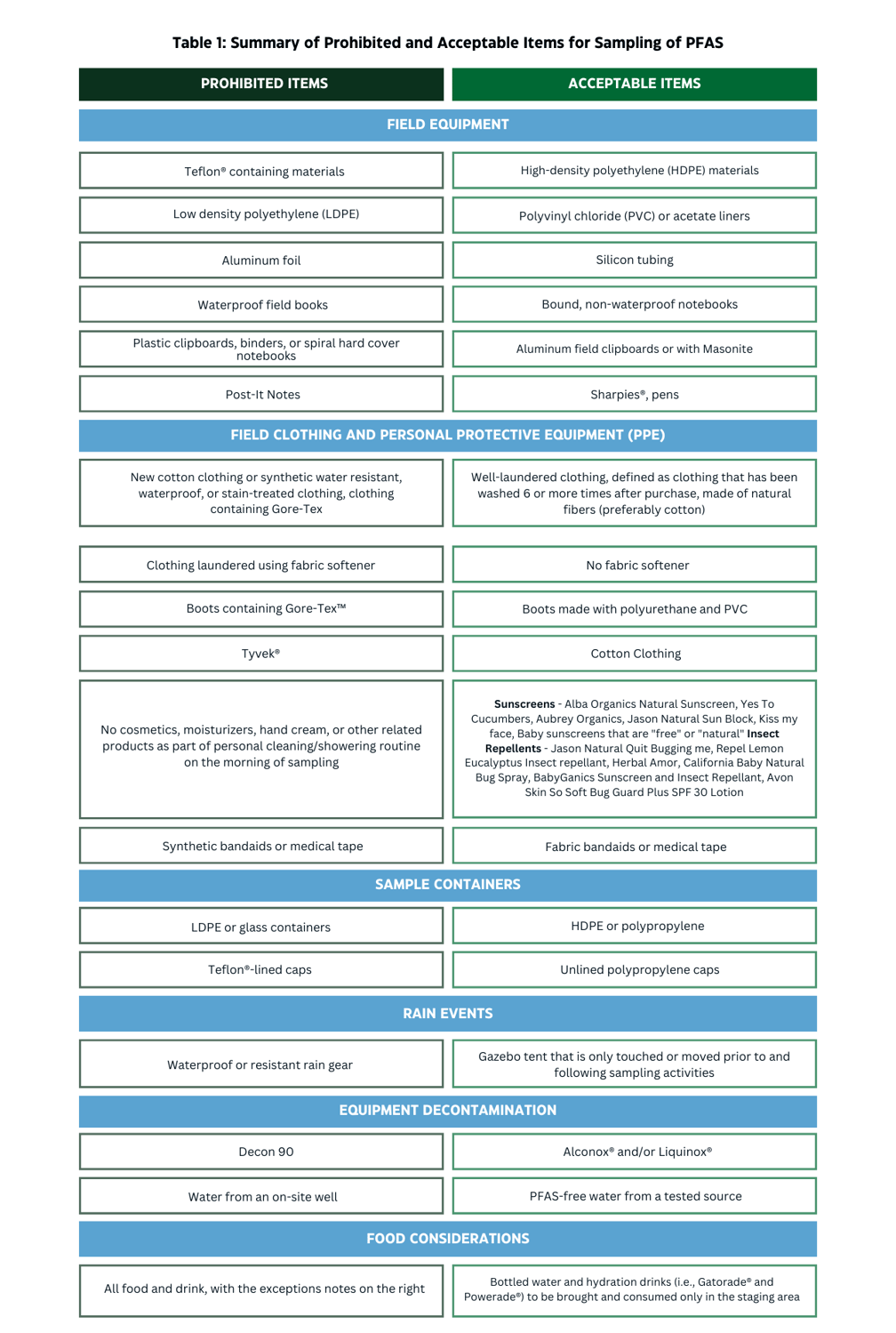 Samples of Project Sites Completed / On-going
Wright Patterson AFB (Dayton, Ohio)

Fort Meade (Fort Meade, Maryland)

Kennedy Space Center (Merritt Island, FL)

Whiting Field (Pensacola, FL)

Shaw AFB (Sumter, South Carolina)

Air Force Plant 6 (Marietta, GA)

OLF Barin (Foley, AL)

Naval AS (Panama City, FL)

Eglin AFB (Destin, FL)

Marine Corps Logistics Base (Albany, GA)

Moody AFB (Valdosta, GA)

Former Myrtle Beach AFB (Myrtle Beach, SC)

Arnold AFB (Arnold, TN)

Charleston Naval Complex (Charleston, SC)

Plus many large industrial private sector sites
Let's talk about your next project.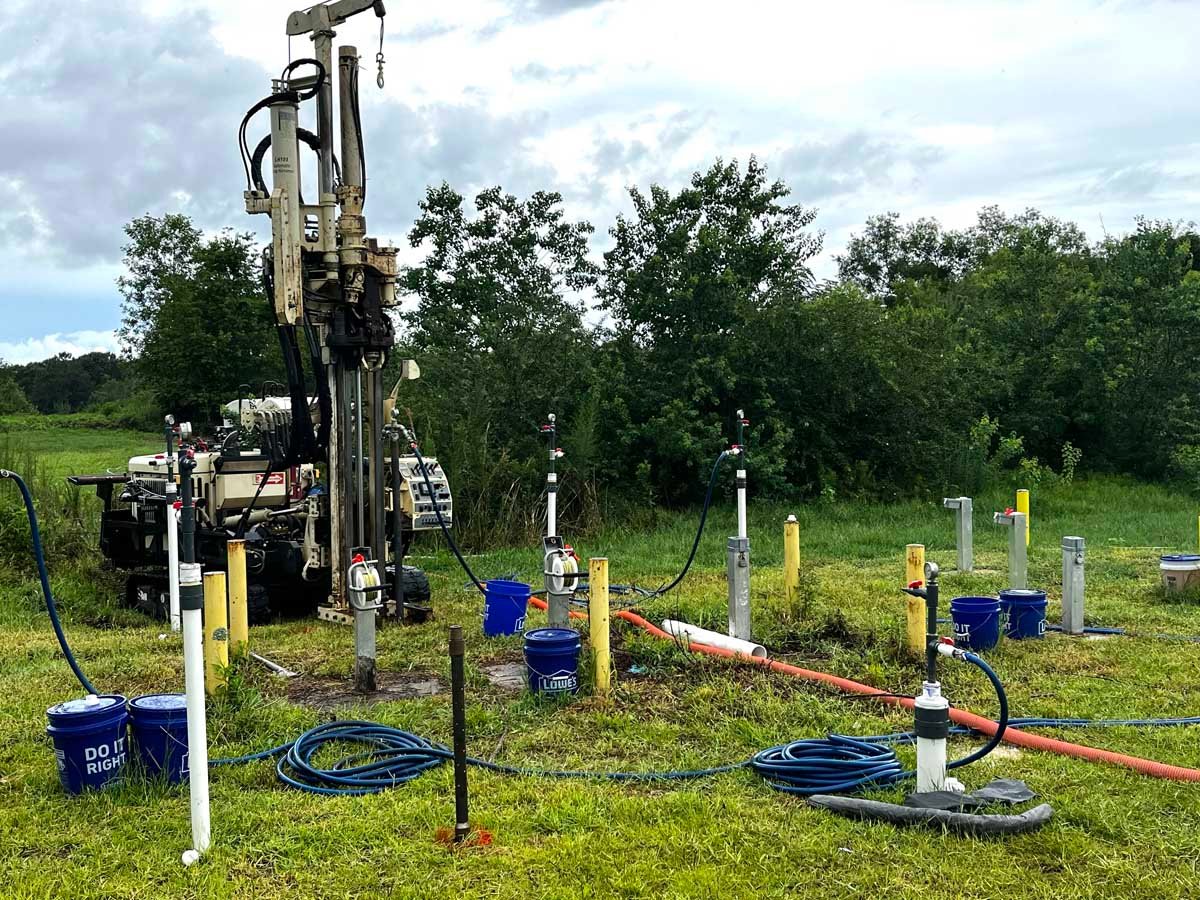 Solutions from the Ground Up
Remediation Services
Experienced in a variety of remediation services, we're here to help you reach site closure on your most complex projects. We partner with the top remediation vendors and contractors to provide you with the high-quality, safety-centric remediation services you have experienced with us for the last 30 years.
Our wide range of drilling services have assisted us in completing an array of large-scale remediation projects across the country for our Federal, State, Industrial, and Private sector Clients.
Injections applications for many types of amendments

High Resolution Site Characterization & Direct Imaging utilizing a variety of technologies (MIHPT/MIP, HIP, UVOST, TARGOST, etc.)

Thermal Remediation Electrode & Anode Well Installations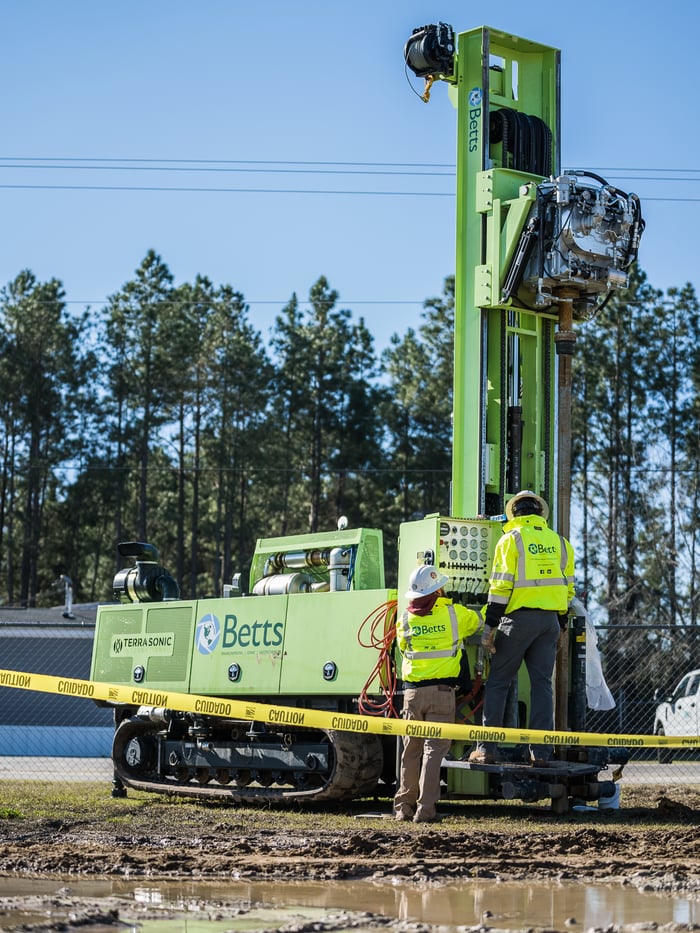 The Innovative and Cost-Effective Solution for Your Site.
Mine Exploration Drilling
When Safety and Information matter most, call Betts Drilling.
Betts Drilling provides exploration drilling services for a wide array of Clients across all sectors of the mining industry. Our sonic drilling and DPT teams are highly experienced in exploration drilling operations and safety practices. Our team members hold MSHA part 46 training certifications and serves under our corporate MSHA number.
Our staff understands the importance of safety and information when operating on a mine exploration project and complies with the most rigorous of safety policies and practices. Core quality and recovery is something our teams take seriously; we have complied with projects requiring 80% - 95% core recovery on all core samples and successfully provided over thousands of feet of drilling on these projects.
Company MSHA Number: C4682 Legal Name: Betts Environmental Recovery, Inc.
All Betts Staff is part 46 MSHA trained.