Drilling solutions, by technical professionals.
Setting the Standard since 1993
Betts is a drilling services contractor that has been an industry-standard provider of drilling solutions since 1993. Betts has rapidly expanded its fleet of modern drilling rigs across the Southern & Eastern U.S. regions and beyond to better serve our clients in the Environmental, Mining, and Energy & Infrastructure sectors. Betts has extensive experience with large scale, complex federal remediation, and infrastructure contracts as well as private commercial contracts. Our experienced team of project managers are dedicated to providing you with drilling solutions to make your next project a successful one.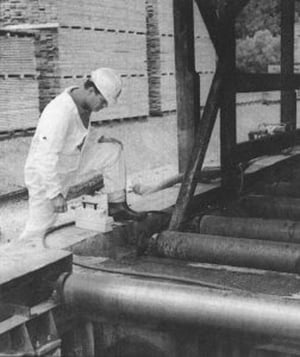 Betts Drilling is one of the fastest growing drilling contractors in the country with 3 office locations between Texas and Georgia. We are constantly adding and updating our fleet with modern drilling technology with the goal to better serve our Clients and expand our territory across the country. Our team specializes in Sonic drilling and DPT drilling services to serve Clients in a variety of industry sectors in the Environmental, Mining, & Geo-Construction fields.
Safe, client focused drilling solutions. Since 1993, we've delivered high quality information and safety through drilling, sampling, & remediation services on environmental and mining exploration projects. Since our inception, our focus has been to achieve these goals by focusing on two things: our team and our customers. By doing just that; we continue to offer the highest quality services in a safe, reliable and cost-effective manner. We are your trusted partner in all exploration drilling and environmental remediation solutions.
Betts daily goal is to provide a safe and friendly environment that brings out the best in our people and in turn provides the best drilling & environmental services our clients can experience in the exploration drilling and environmental remediation industry. Our vision is to combine technology, sustainability, and aggressive innovation to build a Company that our People and Clients are proud to partner with.
30 Years of Reliability. Safety. Sustainability